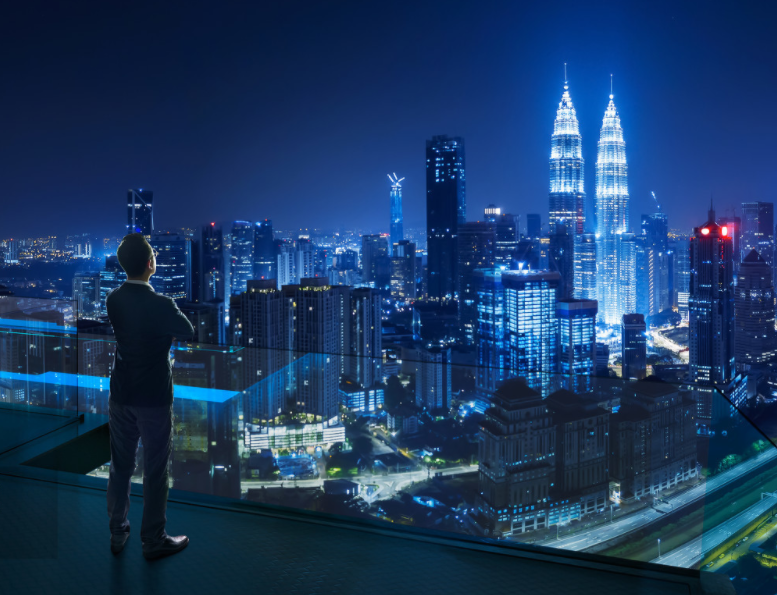 my country is the world's factory for lighting electrical products, and its products are exported to 220 countries and regions. The domestic lighting market accounts for more than 20% of the global lighting market. Continue to consolidate its position as a major country in the production, export and consumption of lighting electrical products.
The lighting appliance industry in my country has maintained a rapid, stable and sustainable development trend for two decades. The overall industry sales in 2017 was about 580 billion yuan, an increase of about 3.6% from the 560 billion yuan in 2016, mainly due to Affected by the substantial depreciation, although export sales increased from 38.8 billion in 2016 to 41.2 billion U.S. dollars, their conversion into RMB has made very limited contribution to the overall sales growth. On the whole, although the overall sales of the whole industry are still growing, compared with the previous years, the growth rate has slowed down significantly, and it has changed from the previous high-speed growth to the current steady growth. my country's lighting appliance industry is currently in the stage of transformation and upgrading from traditional lighting to LED lighting. As the technology of LED lighting products has gradually matured in recent years, and the cost has dropped significantly, the output of traditional lighting products has been declining year by year.
In 2017, the national lighting industry's cumulative main business income profit rate was 6.96%, which was 0.69 percentage points higher than the light industry's average main business income profit rate. From the comparison of industry sub-categories, the cumulative main business income profit rate of electric light source manufacturing is 7.3%, which is higher than the other two categories. From the perspective of holding types, collective holdings have the highest cumulative main business income profit rate, 13.12%; followed by private holdings, with a cumulative main business income profit rate of 7.4%, which is higher than the industry average. From a regional comparison point of view, Hainan, Gansu, and Henan rank the top three in the cumulative revenue and profit margin of the main business of the lighting industry in the country. Among them, Henan, Sichuan, and Hebei rank the top three regions in terms of accumulated main business income and profit margins of electric light source manufacturing. In terms of enterprise scale, the cumulative main business income profit rate of large enterprises was 8.84%, the cumulative main business income profit rate of medium-sized enterprises was 7.21%, and the cumulative main business income profit rate of small enterprises was 5.73%.
In 2017, the lighting appliance industry ushered in an unprecedented upsurge of listing, Sanxiong Aurora, Debang Lighting, Guangpu, Overclocking III, Tailong Lighting, Huarong Co., Ltd., MOONS, Huati Technology, Jucan Optoelectronics, Chenfeng Technology More than ten companies related to the lighting and electrical appliances industry have landed on the main board, such as, Eagle, and others. The lighting and electrical industry has expanded from a few listed companies around 2010 to more than 50 at present, and there are more than 150 companies on the New Third Board. In addition, a large number of companies have undergone share reforms in preparation for listing, and more lighting companies will continue to test the capital market in the future.
"The 13th Five-Year Development Plan for the Industry" proposes that by 2020, my country's key semiconductor lighting technologies should achieve continuous breakthroughs, form an overall output value of trillions, and cultivate more than one LED lighting enterprise with sales exceeding 10 billion yuan, one or two international famous brand. The "Plan" will effectively solve many problems in the current development of my country's LED, create a good industrial environment, especially encourage enterprise mergers and reorganization, will promote my country's LED industry and enterprises to become bigger and stronger. According to data from the China Research Institute of Puhua Industry, China's lighting market will reach 319.7 billion yuan by 2023.
1. The market scale of my country's lighting industry in 2015-2017
According to data from the Bulletin of the China Lighting Association, the market size of China's lighting industry reached 197.45 billion yuan in 2017, a year-on-year increase of 10.61%.
Two, 2015-2017 my country's lighting industry development analysis
1. Industry distribution
my country's lighting appliance manufacturers are mainly distributed in the southeast coast of Jiangsu, Zhejiang, Fujian, Guangdong, Shanghai and other places, namely the Yangtze River Delta, the Pearl River Delta, and the Fujian Delta. In recent years, due to rising production costs such as land, labor, and logistics, industrial transfer needs and local policy guidance, some enterprises (especially Shenzhen enterprises) have begun to move to the central and western regions, with Nanchang in Jiangxi and Yiwu in Zhejiang as the representatives. The region has become a hot spot for investment promotion in the past two years.
2. The basic pattern of the industrial chain
(1) Upstream epitaxial chip pattern: At the peak of production expansion, the surplus is king, highly concentrated.
In 2017, the upstream ushered in a peak of expansion. San'an Optoelectronics, which has already surpassed the dust, made another big bet. The investment in expansion of 33.3 billion in five years is staggering. Its domestic upstream chip top brand status is unshakable; HC Semitek started its Yiwu factory in July 2017. It will consolidate its second position in China, expand substrate production in Yunnan, and continue to expand production in Yiwu and Zhangjiagang. The good performance of Qianzhao Optoelectronics and Aoyang Shunchang have also confirmed the news of expansion, which can be foreseen. In the future, it will also enter the club with an annual production capacity of tens of millions of pieces (2 inches); the packaging manufacturer Zhaochi Co., Ltd. is not willing to be lonely, and has invested heavily in the construction of an epitaxial chip project in Nanchang, and plans to purchase 100 MOCVD units from China Micro Semiconductors ; Jucan Optoelectronics also invested more than 1 billion to purchase new equipment from VEECO and China Microelectronics to expand production capacity; In November 2017, the German giant Osram Opto Semiconductors Malaysia Kulim 6-inch machine factory started, and the five-day king took the lead in reaching a thousand Ten thousand film club.
The existing San'an, Epistar, HC Semitek, Seoul, and Osram, including Qianzhao, Aoyang, Zhaochi and Jucan, who will join the team after the expansion is achieved, will truly show a battle for production capacity. At the same time, not only the insufficient production capacity of the optoelectronic device industry in the first three quarters of 2017 has been alleviated, but the cumulative installed capacity of MOCVD in mainland China has now accounted for half of the world's total, and how the future market will eliminate such an overburdened production capacity needs to continue to wait and see.
On the other hand, domestic companies have made great progress in the epitaxial chip business in recent years. Their current product price-performance ratios in the third group are close to those of the Korean and Taiwanese manufacturers in the second group, which has caused a strong impact on the latter's market share. , Even the five heavenly kings, who are the top group, are feeling the pressure. The giants that are already in the leading group are racing to expand production, and in the highly intensive situation of this scale, other upstream manufacturers who are hesitating or unable to grasp will face the next step of their development. There is tremendous pressure to retreat.
In short, with the increase in the convergence of the entire industry chain, LED epitaxial chips are becoming more standardized and large-scale. It is necessary to achieve large-scale rapid and low-cost response to meet differentiated needs, that is, there is no certainty. Based on the scale of production capacity of China, even the "differentiated development" card cannot be played. The domestic upstream field has shown a highly concentrated pattern of "the leftover is king", and the number of players in the future market will be truly "a handful".
2. Midstream packaging pattern: Bigger Evergrande, one super and many strong, gathering production capacity.
As for midstream packaging companies, compared with upstream epitaxial chips, they have a certain degree of customization and channel decentralization. The leading manufacturers are relatively stable and have not had an arms race like the upstream. Although the overall trend is not like the latter's intensive gathering, but The low production capacity of standard products will inevitably lead to high costs. The principle is universal. While the performance of large-scale packaging listed companies continues to improve rapidly, it is further squeezing the living space of small and medium-sized low-end packaging companies. Mergers and reorganizations and natural elimination will still be a game where the minority is alive.
Mulinsen's leading position is unshakable, and it is also one of the most frequent actions in the capital market, and its leading position has a further expansion trend. At present, it has jumped to fourth in the global packaging device manufacturer revenue ranking; in lighting packaging In terms of device revenue, it has even reached the top three, followed by Guoxing, Hongli, Ruifeng, Jufei, Zhaochi, Tiandian and other heroes. It is also a story of success.
The rapid improvement in the performance of packaging manufacturers has also benefited from the further development of LED technology in recent years, the introduction of low- and medium-power devices and their popularity, making international giants with weaker technological and patent advantages gradually concentrating OEM orders to Chinese manufacturers , Similar to the situation of downstream lighting applications, global packaging production capacity is also showing a trend towards China.
Other manufacturers such as power supplies, lenses, mechanical parts, production and testing equipment, raw materials and components have enjoyed industry dividends from the huge number of downstream lighting application manufacturers in recent years. They also need to deal with technology upgrades, declining gross profit, inventory pressure, mold updates, and rising costs. , Delivery delays and other issues, it can be said that opportunities and challenges coexist.
3. Downstream application pattern: more monks and less porridge, polarization, tending to intensive, towards tens of billions.
my country's lighting appliance industry has always been characterized by a large number of enterprises, a small monomer scale, and a private sector as the main component, resulting in low industrial concentration. After LED enters the field of general lighting, the number of companies has increased. The gradual growth of the overall lighting market cannot satisfy the tens of thousands of companies. The era is the life and death of "to grab someone else's bowl of food to eat".
After China's lighting appliance industry entered the LED era, customer needs were diversified, product types and market channels were more prominent, and many companies had to bear a large amount of small-volume non-general product R&D investment and mold pressure. Therefore, compared with the high concentration of upstream chip epitaxy and the moderate concentration of midstream packaging, the downstream lighting application end is difficult to compare to the home appliance industry, and in the end, it can only be relatively concentrated and achieve the relative health of the industry.
In recent years, this situation is gradually changing, such as the joint procurement of hardcover houses by large real estate developers, the group procurement of hotel chain brands, the centralized procurement of standard products by large foreign chain supermarkets, and the large projects of urban management departments in landscape lighting. Unified bidding, etc., the procurement of these major customers is tending to be intensive, and in this supply chain, a new situation of standard specifications, large scale, brand concentration, and category standards will be formed.
When you need a reliable generator at a price that won't break your budget, Wen has you covered. Wen's generators are built to provide durable power in any situation and are beloved by users for their innovative designs and ease of use. When it comes to finding the best Wen generator for your needs, there are options for a wide range of power capacities and feature sets. In order to help you find the right Wen generator, we considered a number of important features. These included not only the rated and surge power outputs, which determine how much capacity you'll get out of your generator, but also whether the generator is an inverter or conventional model. We also looked at whether the generator runs on gasoline or another fuel, and what kind of runtime you can expect from the generator to keep your appliances powered.

enerac is one of the best-known manufacturers in the generator industry, and for a good reason. While Generac may not have the name recognition of Honda or Yamaha when it comes to engines, the company has been able to compete on performance at a much lower price over its 60-year history. When you get the best Generac generator, you can be assured that you're getting a model that will last and offer all of the features you need. In order to help you find the best Generac generator, we looked through the company's entire lineup and considered a number of important factors.
First, we looked at different types of generators – conventional and inverter generators, as well as portable and standby generators. All of these generator types are designed for very different purposes. Within each category, we looked at the rated and maximum power output of each model, the types of fuel it is able to run on, and how long each generator can run for.