Turn off a light and light up the "future"! "Earth Hour" event held online
Views: 1 Author: Site Editor Publish Time: 2020-05-28 Origin: Site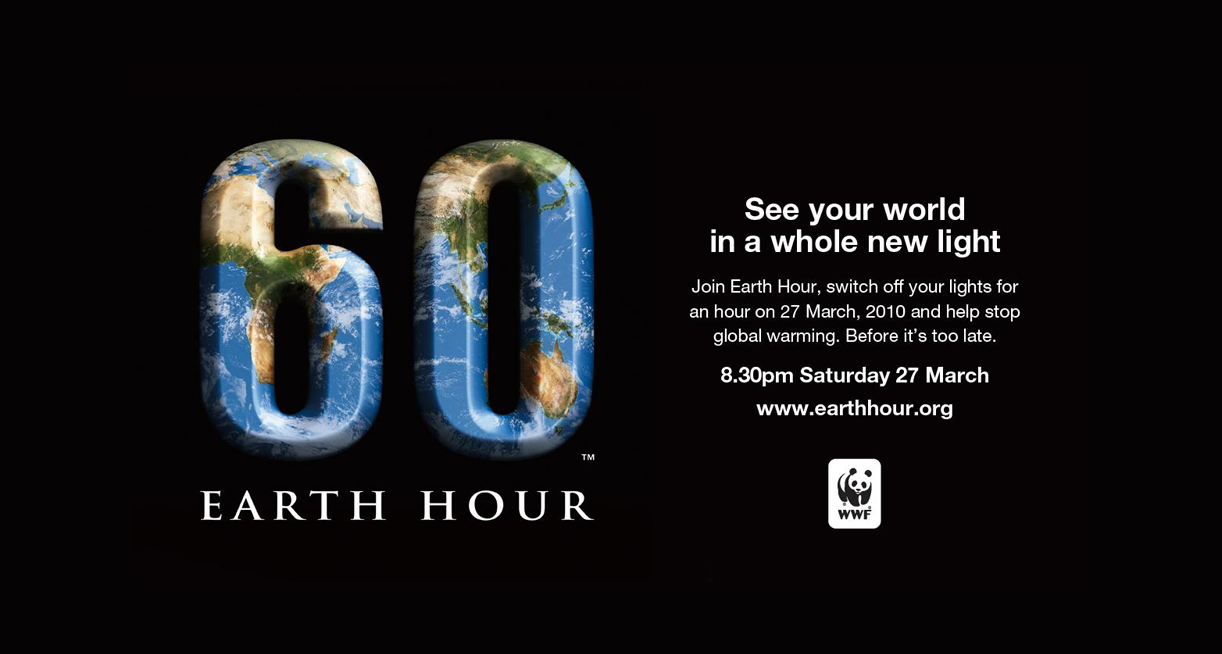 "At 8:30 pm on March 28th, turn off the lights and listen to the sounds of nature!" On the evening of March 28th, the "Earth Hour" event initiated by the World Wide Fund for Nature (WWF) was held. Due to the epidemic, the event no longer continues the previous offline public events, but will be held online throughout the event, calling on netizens to make their environmental commitments and speak for the earth by logging on the official website of Earth Hour and the official H5.
The "Earth Hour" event is a global event initiated by WWF in 2007, calling on individuals, communities, businesses and governments to shut down unnecessary activities from 8.30 pm to 9.30 pm on the last Saturday of March each year. To show their support for climate change actions. This year is the 12th year that "Earth Hour" has entered China. As the world's largest public environmental protection activity, "Earth Hour" activities cover more than 180 countries and more than 7,000 cities.
Due to the special reasons of the epidemic, the Earth Hour Online Lights Out Ceremony joined hands with frontline environmental protection workers, entrepreneurs and celebrities to share their environmental protection experience. Under the theme of "Symbiosis with Nature", we have eliminated bad habits of game and reduced disposable plastic products. The use of food and the reduction of food waste jointly advocate and promote all sectors of society to reduce the burden on the planet, speak for the planet, and create a sustainable future.
When you need a reliable generator at a price that won't break your budget, Wen has you covered. Wen's generators are built to provide durable power in any situation and are beloved by users for their innovative designs and ease of use. When it comes to finding the best Wen generator for your needs, there are options for a wide range of power capacities and feature sets. In order to help you find the right Wen generator, we considered a number of important features. These included not only the rated and surge power outputs, which determine how much capacity you'll get out of your generator, but also whether the generator is an inverter or conventional model.

We also looked at whether the generator runs on gasoline or another fuel, and what kind of runtime you can expect from the generator to keep your appliances powered. enerac is one of the best-known manufacturers in the generator industry, and for a good reason. While Generac may not have the name recognition of Honda or Yamaha when it comes to engines, the company has been able to compete on performance at a much lower price over its 60-year history.
When you get the best Generac generator, you can be assured that you're getting a model that will last and offer all of the features you need. In order to help you find the best Generac generator, we looked through the company's entire lineup and considered a number of important factors. First, we looked at different types of generators – conventional and inverter generators, as well as portable and standby generators. All of these generator types are designed for very different purposes.
Within each category, we looked at the rated and maximum power output of each model, the types of fuel it is able to run on, and how long each generator can run for.